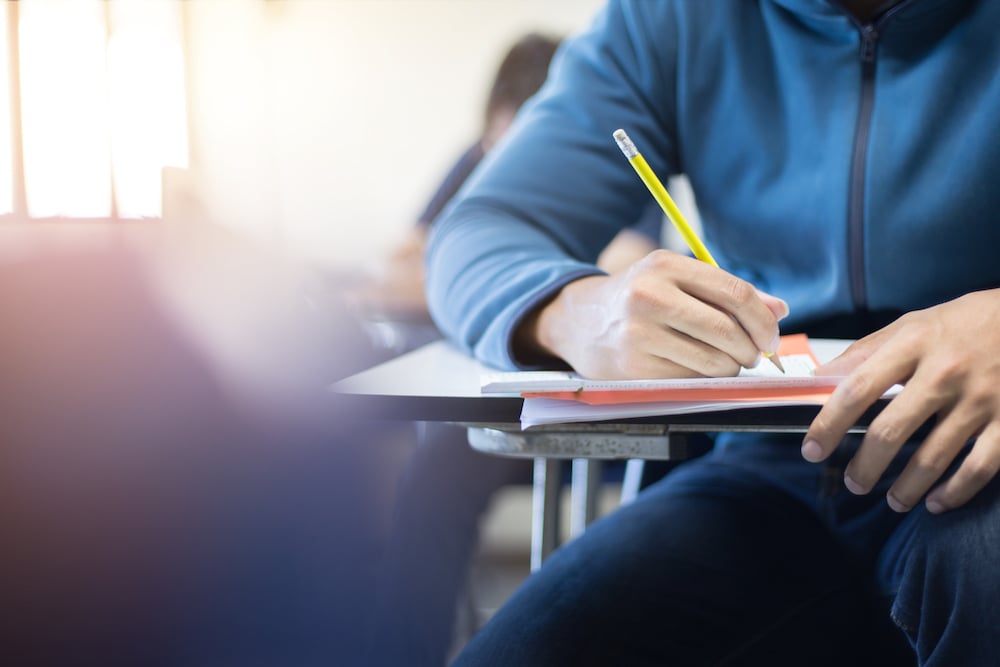 Most flipped courses in a university setting organize themselves around a single project, like an inter-class business competition or a long-term science experiment. For the course to work, students need to be able to apply what they've learned after just a few weeks of lectures.
You can create a non-project course where all or most of the classes are flipped, but it requires a lot of planning. If you start by building active learning exercises into your lectures or flipping the class for just one day, you can build up a series of lesson plans over a few semesters that you know will work. Here are 6 steps that can help you build to a semester of flipped classes.
Step 1: Learn the Technology
First and foremost, you need to get comfortable with the technology that allows you to share material with students between class sessions. Most campuses already require instructors to use Blackboard or Canvas for their courses. Through software like this, you can post readings, quizzes, and lecture recordings and choose when students are allowed to access them.
Step 2: Put Your Quizzes Online
Putting quizzes in your educational software has multiple benefits for both you and your students. First, the grading is automatic. This not only saves you time, but it also shows students what they missed immediately and gives them an opportunity to learn from their mistakes.
Second, allowing students to take these quizzes online frees up class time and gives you the opportunity to see what you might need to review with students at the start of each class. Third, students can also review these quizzes before their exam, and you can even allow them to take them multiple times as practice before the exam.
Step 3: Build an Active Learning Exercise into Every Lecture
Making sure every lecture has some active learning element is a great way to build toward a flipped classroom syllabus. You can begin by trying a few short in-lecture activities to see what your students respond to best.
Once you find an activity that works, don't be afraid to repeat it on another day – repetition helps students get better and more comfortable at these exercises. You can also use these successes as jumping off points for larger discussions or longer experiential learning activities.
Step 4: Record Your Lecture on the Most Difficult Topic and Use an Active Learning Exercise
If there is an element of your course where students always seem to struggle, this is a great place to focus your initial active learning plans.
Use Camtasia or other screencasting software to record your lecture and post it online. This gives students the opportunity to review it at their own pace. You can then spend class time answering questions or reviewing sections where students did poorly on a quiz.
Building an activity to test students' knowledge in class gives them an opportunity to fail safely. You can be there to give them guidance as they try to apply difficult concepts and have a better idea of where everyone stands at the end of the lesson.
Step 5: Flip Your Class for a Day
If you're comfortable with the online lecture and your course lends itself to discussion, devote an entire class to one of the discussion-based flipped class strategies. If your class excels at Think-Pair-Share activities, consider a peer-instruction model.
You can also devote a review day to active learning activities that help reinforce and connect ideas throughout the semester.
Step 6: Divide Your Lesson Plans into Half Lecture and Half Flipped Class
Think of this as the lecture and lab model. You can either break a single class into a lecture followed by an active learning exercise or divide your week between lecture days and flipped class days.
This will require more dedicated time to recording lectures. There are tools like Panopto to capture lessons while you give them, and you can use the recordings to take your lecture outside the classroom in the subsequent semesters.
Once you complete all these steps, you should have all the tools and experience necessary to flip your classroom throughout the semester. Converting your teaching style slowly will cause less frustration for you and your students, and the time commitment to creating a flipped classroom will be more manageable.