Get Started with Marketplace Business Simulations
We look forward to connecting with you!
Let us know what your classroom goals and challenges are, and we can recommend a preview game for you to review. You'll have access to other sample simulations as well as instructor materials such as a sample syllabus, lectures, presentations, coaching tips, test banks, grading guidelines – everything you need to get started using simulations in your class. If you prefer to call, we can be reached by phone at +1 (865) 522-1946.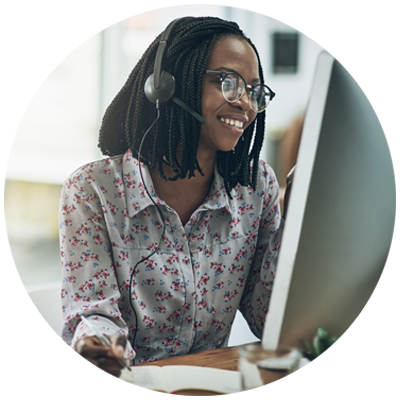 Are you a student needing assistance?
Marketplace Simulations offers support 7 days a week to make sure you get in the game! Begin by filling out a support ticket.
Short on time? Cut to the chase with a personal product tour.
A personal product demo with one of our specialists will cover your unique needs and remove time wasted on guesswork.
What's covered in a product demo:
Guidance in choosing a simulation that best fits with your curriculum or training program.
Access to an instructor account to see the tools and features available with Marketplace.
Answers to any questions you may have about implementing one of our simulations in your classroom.
Personal tours are conducted online via web conference by our product specialists. Tours typically take anywhere between 45 minutes to 1 1/2 hours. Product Specialists are available Monday – Friday from 10 a.m. to 5 p.m. Eastern Standard Time.
Customer service is phenomenal. Each representative is nicer than the next, very knowledgeable, patient, and generous with their time and experience. Have never experienced the level of support as I have with this company and these professionals.

Elizabeth Catrini
Need to contact us by mail?
Innovative Learning Solutions
PO Box 23679
Knoxville, Tennessee 37933