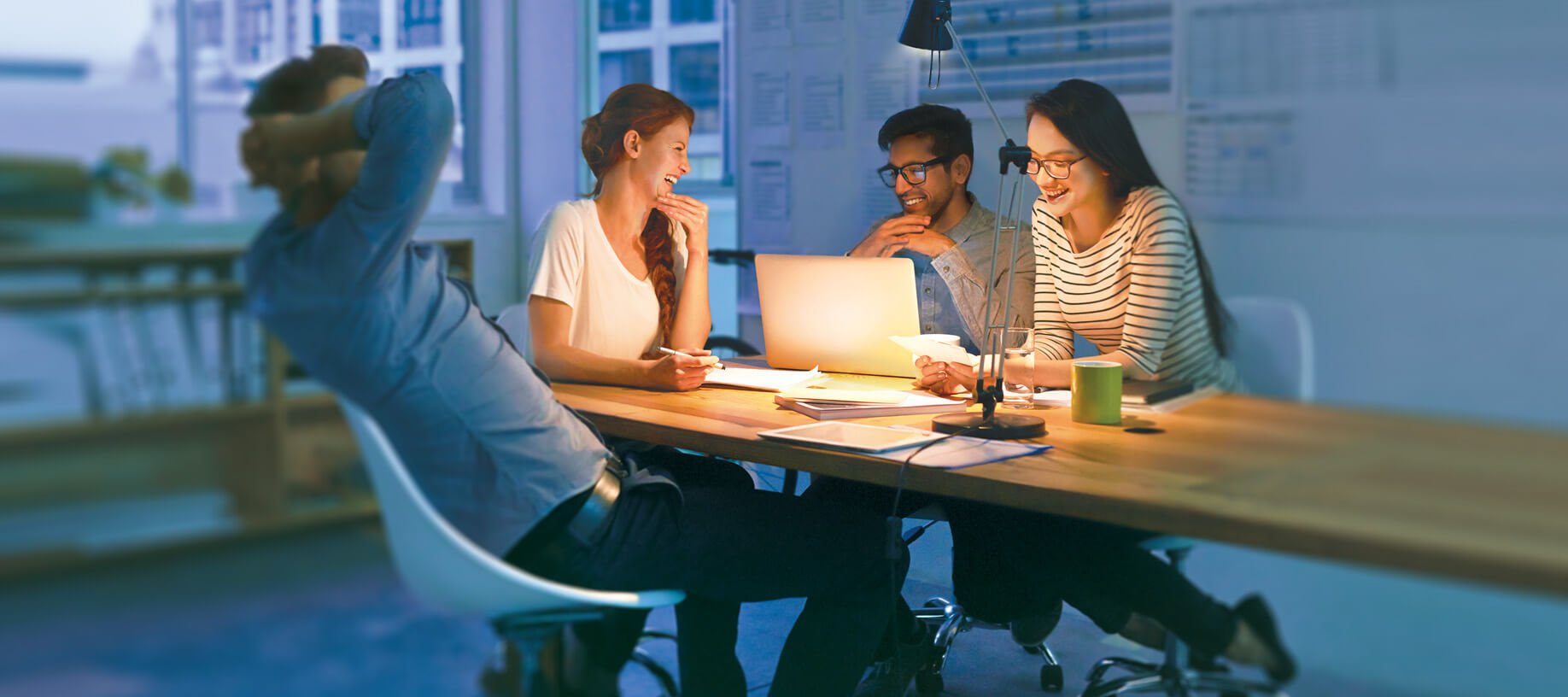 Marketing Simulations Challenge your students to test their marketing savvy in a fun and engaging business simulation. Your students will manage a marketing division developing a niche market based on a new technology that uses 3D printing to build bicycles. In our marketing simulations, they will experiment with marketing strategies, product design, promotion and pricing. They will design Internet marketing campaigns and a global expansion strategy with the goal of building a profitable division.
About this Category
Marketplace offers a choice of business simulations for core, intermediate, and advanced marketing courses. Our games in this category range in complexity from those targeted at novices to marketing all the way to MBAs. We offer choices to accommodate various time frames and apportionment of the sim in your course.
Have your students compete amongst themselves in teams to leverage their competitive spirit and maximize engagement. Where available, use computer-generated competitors when administration and coordination of the teams must be as simple as possible, such as in very large classes.
Choose from two storyline scenarios. Our newest edition features an exciting storyline that revolves around 3D printed bikes.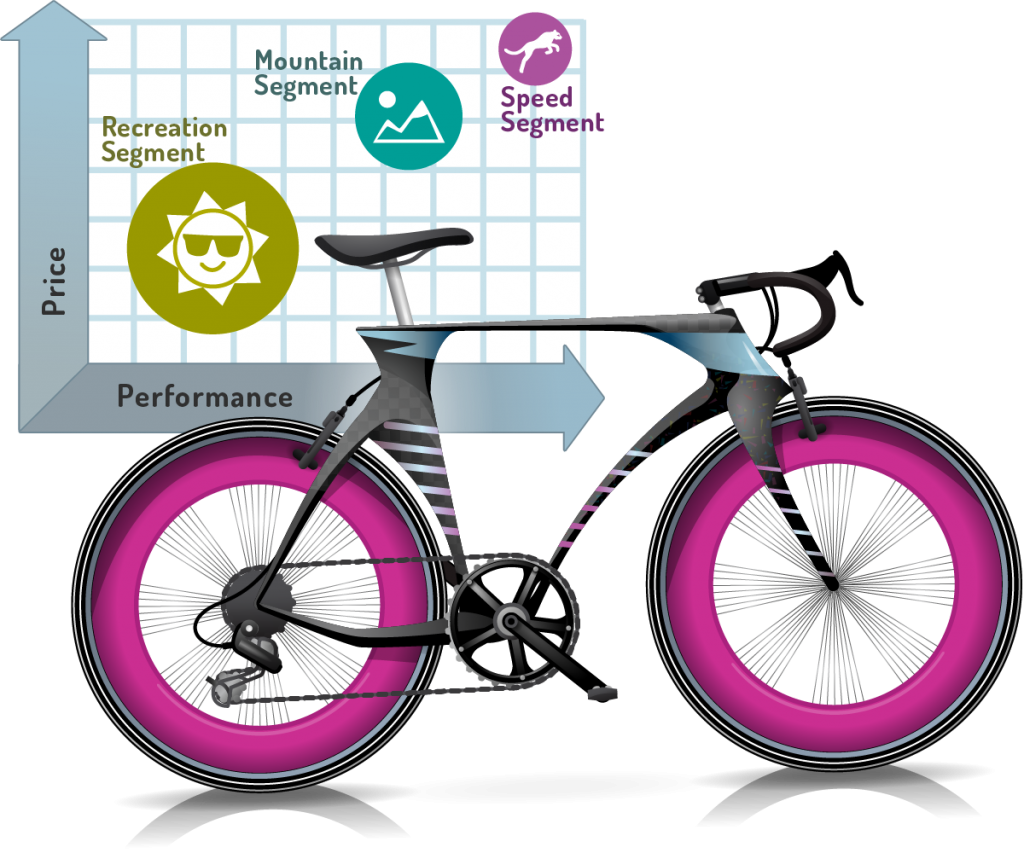 Core Learning Content
Marketing Strategy
Develop, execute, and refine marketing strategies. Students price, promote, and distribute a portfolio of brands to target segments based upon their needs, market potential, price points and competitive pressures.
Internet Marketing
Learn the essentials of organic versus paid internet marketing. Students discover the importance of keywords for search engine optimization, compete for clicks, respond to web analytics, and develop a comprehensive social media strategy.
Sales
Create a global expansion strategy based on market potential, costs, and available resources.
Profitability
Plan current period expenses based upon projected sales and planned marketing activities. Profitability reports are available for the firm and individual brands. Students are given seed money to launch the business and must manage their resources in the face of dynamic market conditions.
Entrepreneurship
Start up and run a new marketing division for a large international technology company. Students face new challenges, decisions, and information as they naturally unfold over the life-cycle of the product and division.

Key differences between Marketing Simulations
Simulation

Introduction to Marketing

Strategic Marketing

Advanced Strategic Marketing
Description
Introduces the basic concepts of marketing. Based on customer needs, students formulate an initial marketing strategy and make brand, price, advertising, and distribution decisions. Customer feedback, competitor data, and profitability reports challenge students to adjust their strategy in a dynamic and highly competitive environment.
Strategic Marketing takes the intro marketing decisions to a higher level. There are more market segments, brand and advertising options, sales outlets and market reports. Includes more resource planning and advanced marketing techniques such as brand promotions and sales force incentives.
Compared to Strategic Marketing, this simulation offers more complex market research data, a greater number of regions to enter and more options in brand design and advertising. It is marketing at its fullest.
Typical courses
Marketing principles courses, often core curriculum
Intermediate/advanced marketing strategy
Capstone marketing strategy
Educational level
Ideal for novices to marketing, even non-majors or high school seniors
Third and fourth year undergraduates
Advanced undergraduate and MBA students
Decision rounds
6 decision rounds of 30-60 minutes
8 decision rounds of 1-2 hours
Class size
Small to large classes (1000+) of marketing and non-marketing majors.
Small to large classes (1000+) of marketing majors.
Smaller classes of marketing majors. Up to 8 teams per game, 4 – 6 teams of 4 students is optimal.
Gameplay
Compete against classmates or the computer
Compete against classmates
Languages
English*, Portuguese-Br*, Spanish*, Polish, Russian, Korean*, French*, Deutsch
English*, Spanish, Polish, Lithuanian, Korean*
English*, Korean*
*Language available in Bike edition.
Instructor Involvement
Student work is self-guided with an intuitive interface and built-in instruction — everything they need is at their fingertips. A balanced scorecard provides students with personalized performance feedback for self-improvement. As students progress through the game, business challenges arise, prompting class discussion and coaching opportunities. Time-saving presentation and syllabus templates are provided to help instructors devote time for coaching. Additional student exercises and assessments are available to further customize the simulation.
For the more advanced simulations, instructor/student interaction is strongly recommended because of the depth and breadth of the decisions and the sophistication of the student participants. A variety of presentations, coaching tips, and exercises are provided.

The new Marketplace bike edition of the Strategic Marketing simulation is impressive and my students are really enjoying it! With the addition of Internet Marketing, all are learning about the advantages of organic versus paid online advertising. Marketplace simulations have added enormous value to my marketing strategy course.

Gregory Gundlach, University of North Florida
---
Ready to Experience Marketplace® Simulations?