Free Instructor Training with Marketplace Simulations
Are you new to Marketplace Simulations?
Whether you're planning to use a simulation in a classroom setting, online course, or a combination of the two, there are a couple of ways to get acquainted with running a Marketplace simulation in your class.

Get Acquainted with Marketplace, or Deepen Your Knowledge
Request a Personal Tour
Our simulation experts will:
Walk you through the instructor and student interface
Show you the instructor tools
Provide you with a sample game to browse through before your class starts
Help with first-time game setup and student signup instructions
Discuss options for your game, such as scheduling and team setup
Online Trainings
We offer regular online trainings to help new and more experienced users maximize their students' learning.
Training offerings range from half-day to multiple days, and can include focus on a specific simulation type (for example, core business, marketing, management, entrepreneurship, or supply chain and channel management) or level.
Train-the-Trainer Program
We also offer a three-day Train the Trainer workshop in the beautiful Smoky Mountains of East Tennessee. In this immersive program, you will experience the transformative impact of Marketplace from a student's perspective. You will also discover the powerful pedagogy behind our simulations, and enjoy a learning experience that will bring new energy and perspective to your instruction.
---
What Participants are Saying About Our Live Train-the-Trainer Workshop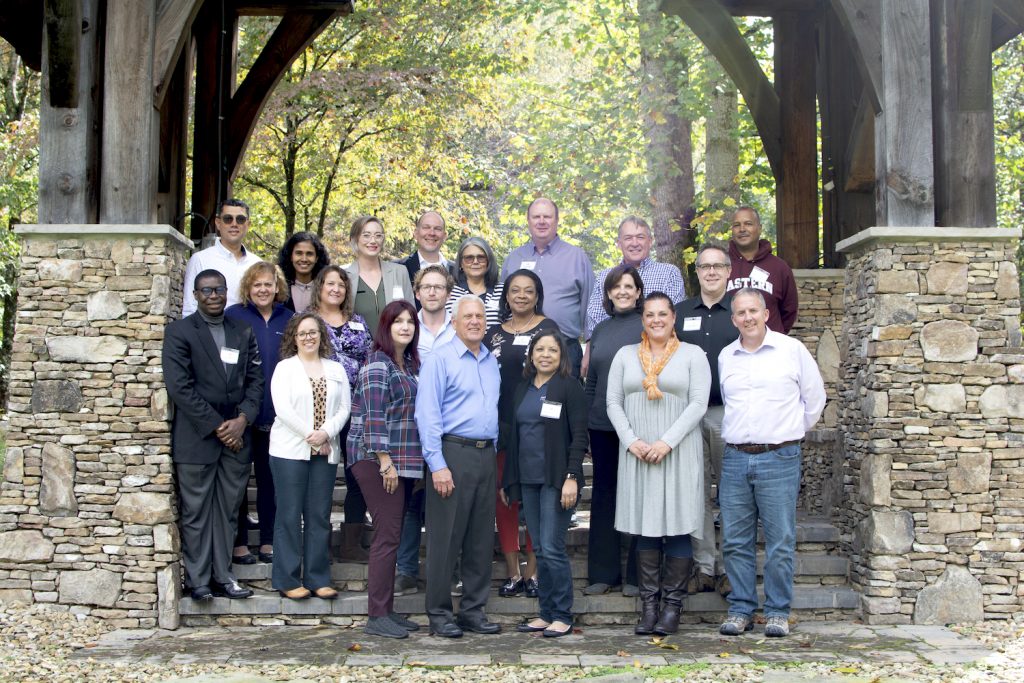 View Images from our Past TTT Participants
The The Train-the-Trainer Workshop not only helped me better understand the pedagogy behind the simulation, but it provided me a view from the student's perspective. I can now reflect on what I learned and proactively address potential challenges the class may encounter as we progress through the game.

Sam Lee, Ph.D., Dean of Undergraduate Programs at Hult International Business School
One of the best training seminars that I have ever attended! Excellent staff with superior instruction! A sense of being a part of a caring community of professionals! Thank you Ernie and Team!

Professor James N. Koshar, Stratford University