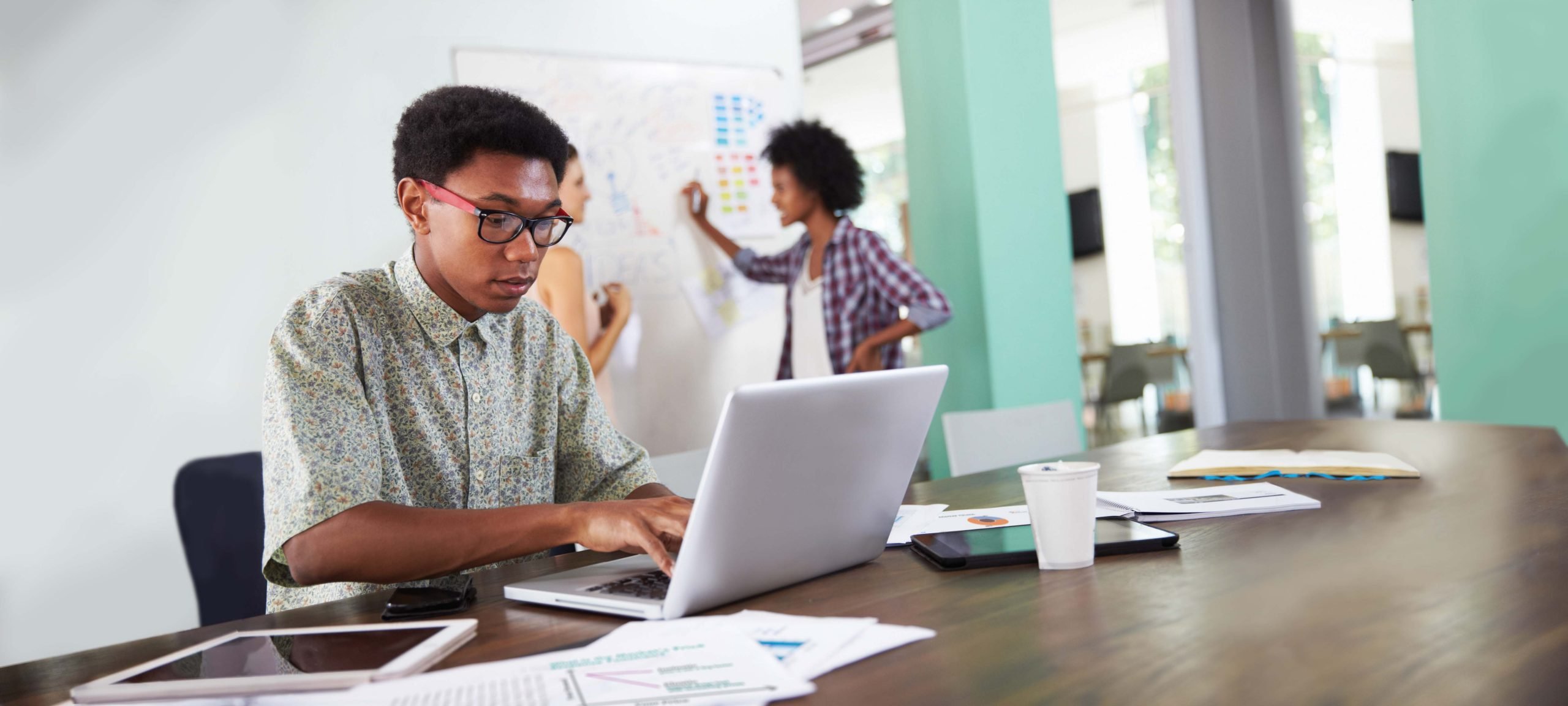 Simulations for Core Business Courses Introduce your students to business in a fun and engaging business simulation. Let your students practice the fundamental business concepts in realistic business simulations with our core business games. Through learning by doing, your students will internalize the fundamental business practices.
About this Category
Marketplace offers an assortment of business simulations designed for core business courses. Our games in this category vary in complexity from those suitable for novices to business or non-majors up to more advanced undergraduates. We offer choices to accommodate various time frames and apportionment of the sim in your course.
Have your students compete amongst themselves in teams to leverage their competitive spirit and maximize engagement. Use computer-generated competitors when administration and coordination of the teams must be as simple as possible, such as in very large classes.
Choose from two storyline scenarios. Our newest edition features an exciting storyline that revolves around 3D printed bikes.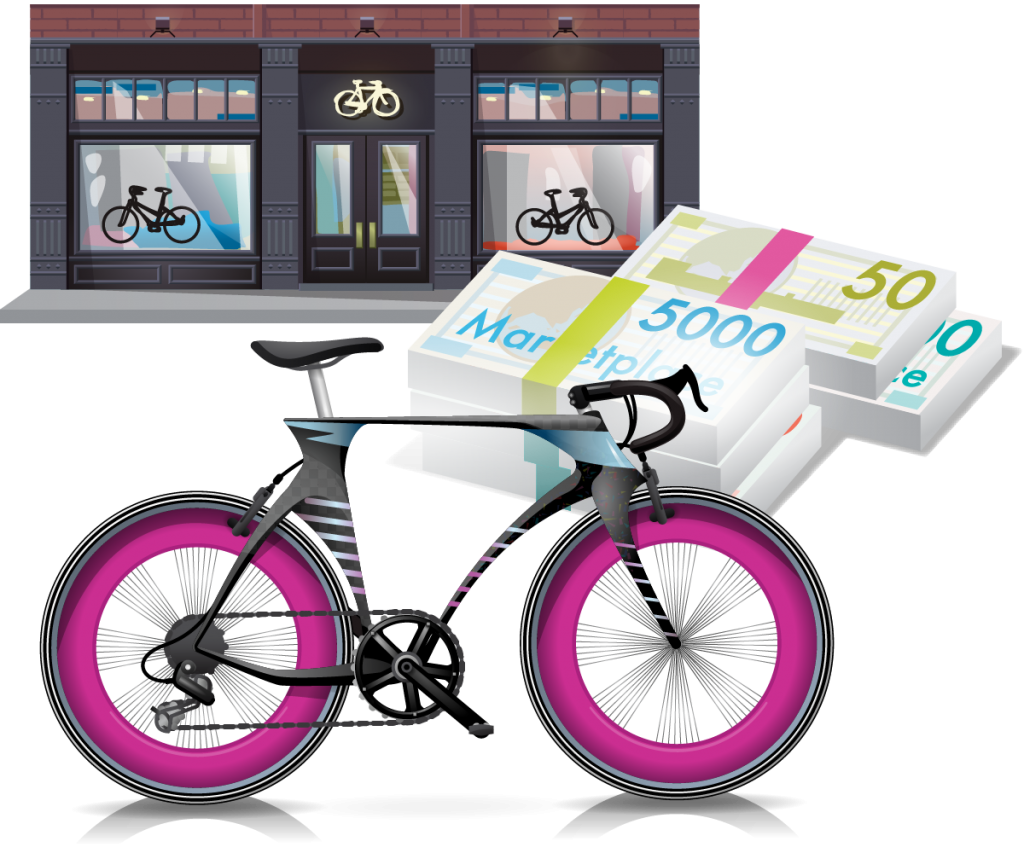 Core Learning Content
Marketing Strategy
Develop, price, and promote a portfolio of brands using strategies based upon segment needs, market size, and price points. Simulations in our new Bike Edition additionally cover the fundamentals of internet marketing.
Sales
Create a global expansion strategy based on market potential, costs, and available resources.
Manufacturing
Project demand, schedule production, and invest in capacity expansions. Manage inventory, lost sales, and excess capacity.
Accounting/Finance
Review basic financial statements, brand profitability reports, and industry financial ratios in order to manage operations, cash, and profits. Plan the current period's finances with automated pro forma accounting and simplified investing and lending.
Human Resources
Create compensation packages, including employee benefits, and affect employee productivity.
Entrepreneurship
Start up and run a new venture. Students face new issues, decisions, and information as they naturally unfold over the life-cycle of the company/product.

Key Differences Between Core Business Simulations
Simulation

Business Primer

Business Fundamentals

Introduction to Business and Strategy

Introduction to Marketing

Managerial Accounting
Description
Highlights business basics for a holistic overview. Business Primer will give your students a taste of business– to excite them about choosing business as a major.
Based on Business Primer, but introduces more marketing and sales issues, adding some complexity to manufacturing, finance, and accounting.
Business Fundamentals with additional quarters of play, R&D investment decisions, and debt/ equity choices. Teaches the basics of management and strategy.
Introduces basic marketing concepts. Based on customer needs, students develop a marketing strategy that defines brand, price, and promotion tactics. Continually testing the market, they progressively advance their marketing skills as they learn how to profitably serve a market.
Illustrates managerial accounting in the context of a complete enterprise. Students are challenged with resource allocation, cash flow management, profitability analysis, pro forma accounting, and financial ratio analysis.
Typical courses
Introductory business courses
Intro to mid-level business, strategy, or policy courses
Marketing principles courses, often core curriculum
Introductory accounting courses
Educational level
1st or 2nd year; Novices, even non-majors or high school seniors
1st or 2nd year; Gives business students their first taste of business
2nd or 3rd year; More advanced business students
1st or 2nd year; Novices, even non-majors or high school seniors
1st or 2nd year; Demonstrates how accounting affects business
Decision rounds
4 decision rounds of 30 to 60 minutes
6 decision rounds of 60 to 75 minutes
6 decision rounds of 30-60 minutes
Class size
Small to large classes (1000+)
Smaller classes
Small to large classes (1000+)
Gameplay
Compete against classmates or the computer
Languages
English*, Spanish, Korean, Russian
English*, Portuguese-Br*, Spanish, Chinese, Polish, Lithuanian, Korean
English*, Portuguese-Br, Spanish*, Polish, Lithuanian
English*, Portuguese-Br*, Spanish*, Polish, Russian, Korean*, French*, Deutsch*
English*, Spanish
*Language available in Bike edition.
Instructor Involvement
Student work is self-guided with an intuitive interface and built-in instruction — everything they need is at their fingertips. A balanced scorecard provides students with personalized performance feedback for self-improvement. As students progress through the game, business challenges arise, prompting class discussion and coaching opportunities. Time-saving presentation and syllabus templates are provided to help instructors devote time for coaching. Additional student exercises and assessments are available to further customize the simulation. Our simulations for core business courses are also flexible and can be used in a wide variety of class types.
---
Ready to Experience Marketplace® Simulations?