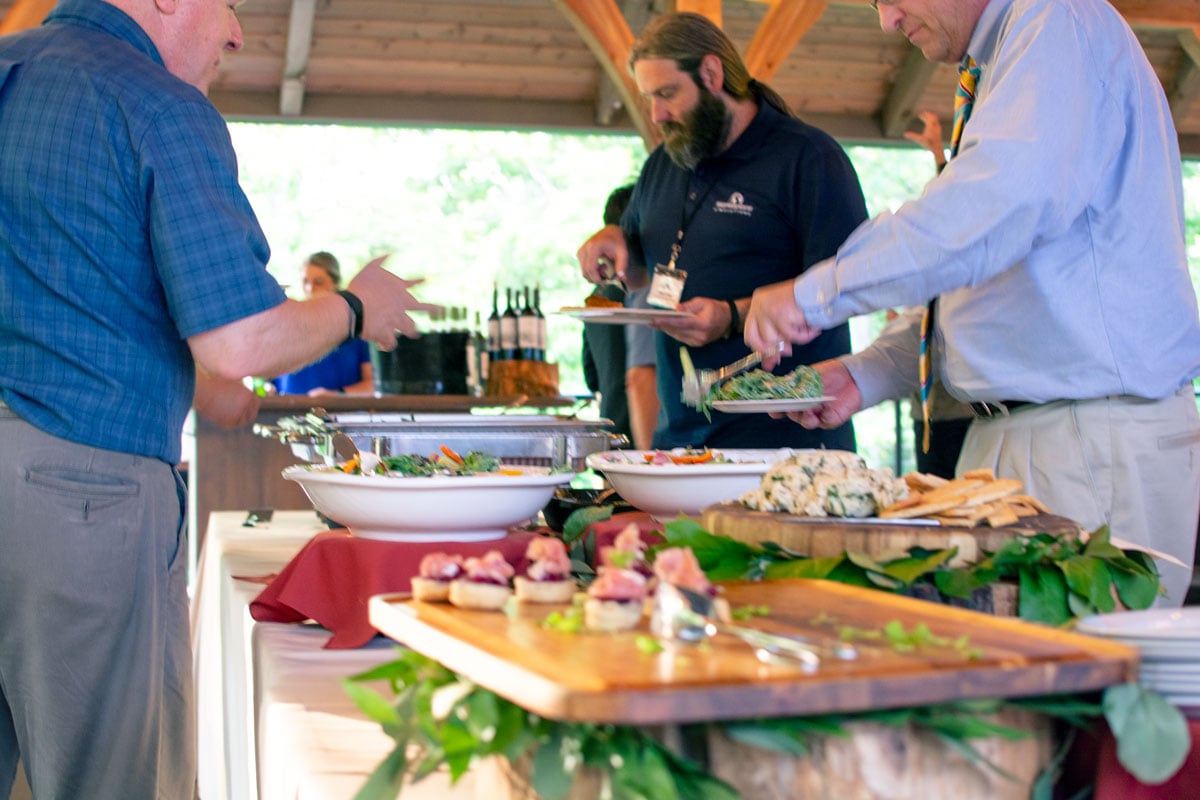 Train the Trainer Location and Travel Information
Join Us in Knoxville, Tennessee!
Come to a land of outdoor adventure, mountain music, and the hustle of entrepreneurs. Just beyond the Great Smoky Mountains, Knoxville, Tennessee, is full of beautiful trails and open water. If you're not the outdoors type, downtown invites you to explore unique shops and restaurants or take in a show at the historic Tennessee Theatre.
Train the Trainer will be hosted at our lakeside headquarters, with lodging nearby. You'll enjoy delicious meals each day, catered by some of our favorite local restaurants. After meals, you can take a stroll through our wooded grounds, enjoying a bit of nature before your next learning session!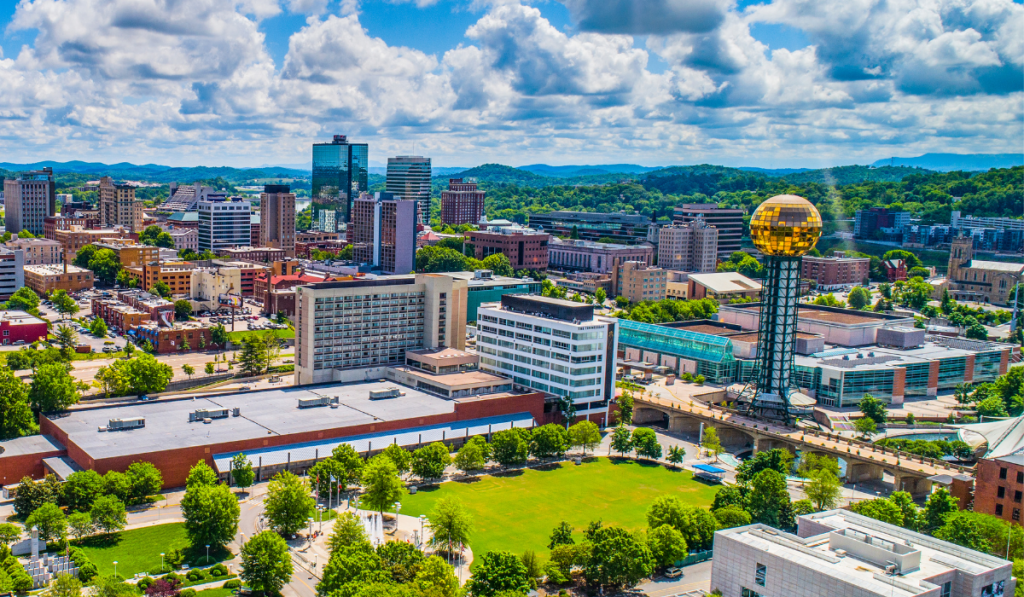 Special Room Rates for Train the Trainer Workshop Registrants
We invite you to book a suite at SpringHill Suites Knoxville, where we have reserved a group rate. You will receive complete booking details upon confirmation of your workshop registration. You may also contact SpringHill Suites Knoxville directly for questions or to book your stay by calling 1-865-966-8888 for reservations. Mention the ILS/Marketplace Simulations Group Rate when speaking with a sales associate.
Rates are subject to applicable state and local taxes. All rates are per night stay. Special room rates are applicable on the day preceding and following the workshop. Guests who wish to stay additional nights should contact SpringHill Suites Knoxville directly for availability and rates.
Suite: 1 King Bed, 1 Sofa Bed Suite
$189 / night
Suite: 2 Double Beds, 1 Sofa Bed
$189 / night
Nearby Alternate Lodging
Train the Trainer will be held at our headquarters, which is located at 10542 S Northshore Dr., Knoxville, Tennessee, 37922. A wide variety of alternative lodging is available nearby.
Ready, Set, Coach!
Advance your coaching skills with Marketplace Simulations.
Train the Trainer Workshop
October 19–21, 2023
Air & Ground Travel
McGhee Tyson Airport (TYS) is a 25-minute drive from SpringHill Suites Knoxville at Turkey Creek. There are a variety of taxi and car services to choose from that provide service to and from McGhee Tyson Airport. Ride share services, such as Uber and Lyft, are also available.
It is recommended that you coordinate your ground transportation prior to your arrival. Representatives from Marketplace and SpringHill Suites will be happy to assist you and answer any questions.
Important Information
Although Train the Trainer is a free workshop, all lodging and travel arrangements are the responsibility of the workshop registrant. Arranged family-style meals will be provided for workshop attendees as part of your registration. We encourage everyone to attend the Welcome Dinner, which is scheduled for the first evening of the training.
If you plan to travel with a spouse or significant other, they are welcome to join the group for no extra charge for breakfast, lunch, and dinner. Advanced notice will be required so we can plan accordingly. Non-workshop participants will be responsible for any extra meals and snacks.