Strategy and Business Policy – PC Edition
The Strategy and Business Policy – PC Edition simulation places a heavy emphasis on formal strategic planning. What differentiates it from other business strategy simulations is that the strategic planning process is built into the software. Your students work within a strategic planning template, which is interwoven with the tactical decisions made throughout the simulation. The strategic planning template follows the OST (objective-strategy-tactics) format to ensure that your students explicitly perform strategic analysis, strategy specification, tactical execution, and real-time control. This helps you to cultivate the OST mental discipline within each student. Since the strategic planning template is used in every decision round during the business simulation exercise, your students get to see how their plans build from one quarter to the next. This cyclic process helps them retain both the concepts and the methods of strategic planning.
Content
Your students will work within a multifunctional business setting where they start up and manage a new venture. They will be responsible for managing all of their business' functional areas such as:
marketing
sales and distribution
human resource management
manufacturing
accounting and finance
strategic planning
Storyline
Your students are provided with the seed capital to start up their business. They will be a totally integrated company that does it all from marketing to production to human resource management. They will have limited financial resources and complete accounting responsibility. They will build a factory, open sales offices and launch a web site, design brands and advertising campaigns. They will hire sales people and decide on the compensation packages, deal with demand projections and a simple production scheduling process. After several quarters in business, your students' firms will be able to receive additional funding from the Venture Capitalists. They will invest this money in new R&D, bring out improved products, expand their distribution and production capacity in order to maximize their performance.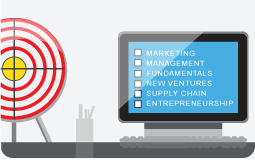 Target Courses
Capstone course in business or a course with a heavy strategy component.
Time Frame
6 rounds – with each round taking 2 to 2½ hours per student.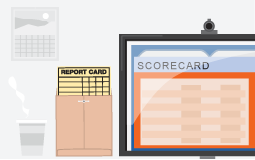 Grading
Grading is based on the balanced scorecard that measures profitability, customer satisfaction, market share in the targeted market segments, human resource management, asset management, financial risk, preparedness for the future and wealth.
---