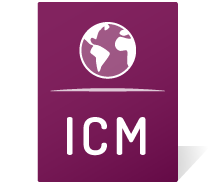 EDUCATIONAL GAMES FOR BUSINESS
International Corporate Management
Develop C-suite strategic thinking and management skills for a global market.
As a high-level, integrative business simulation, International Corporate Management covers all the functional areas of business and demonstrates their interconnectedness. This simulation adds unstable economic and political situations causing exchange rates and demand fluctuations across international regions. In turn, this affects the attractiveness and cost of doing business in different markets. Students learn to follow the trends and project how they will affect their business. 
Students act as executive teams making realistic business decisions in the context of a whole enterprise. Each decision round played builds upon knowledge retained from the previous round. Learning content is presented at the exact moments when it is needed for decisions in order to increase retention and get students playing sooner.
Students learn to interpret market feedback, analyze competitors' moves, and make quick adjustments to their strategy. Marketplace Microsimulations available at critical points during the exercise cover select business concepts in more depth to ensure that students master the course material. International Corporate Management is available with two different product storylines, personal computers and our new 3D-printed bike scenario. *Language available in Bike edition.
Typical courses
Integrative, capstone courses
Educational level / Class size
Ideal for small to medium classes of MBA/EMBAs, advanced undergraduates
Decision rounds
8 decision rounds of 4-5 hours
Languages
English*, Portuguese-Br*, Polish
Lead in a Global Business Environment
Global Expansion Strategy
Perform a MOA to formulate a corporate mission and goals. Implement a strategy to profitably serve up to 5 market segments while considering macro environmental issues.
Deliver Customer Value
Align an extensive set of features with detailed customer needs to build, price, and promote bicycles for the targeted segments. Embrace continuous innovation through R&D and technology licensing.
Compete in International Markets
Forecast sales in up to 20 markets, motivate your sales staff, and optimize your sales channel strategy to grow demand in your stores and website.
Operational Excellence
Use just-in-time manufacturing, forecasting, cost analysis, and quality improvement to gain cost advantage.
Social Responsibility
Invest in your employees with competitive compensation, training, and incentives. Build long-term success with socially, environmentally, and financially responsible management.
Profit Creation
Use financial reports, activity-based costing, and financial projections to budget resources and manage capital structure.
International Dynamics
Respond to geopolitical events that affect exchange rates and customer buying power across geographic regions.
Integrated Management
Work with your team to organize a winning team culture and decision-making process. Take leadership of a functional area of the business. Perform SWOT, manage risk, negotiate alliances, and control operations using key performance indicators to gain the competitive advantage.
Explore this simulation with a

quick demo.
Realistic Experience
Student teams start up new businesses and compete in a simulated market. They are challenged to develop a niche market based on newly available technology.
Your students study industry data and formulate a business strategy. They produce and sell products, gaining experience by testing ideas and learning from the results.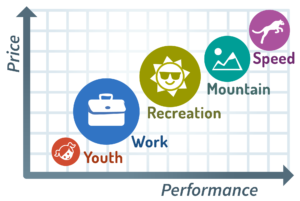 Learning content is gradually and purposefully added as the market evolves. Based on customer feedback, competitor analysis, and financial reports, students manage their strategy in a dynamic, competitive environment.
Balanced Scorecard Metrics
To ensure that students learn to manage all aspects of business, a Balanced Scorecard is used to evaluate team performance.
Financial performance
Market performance
Marketing effectiveness
HR management
Manufacturing productivity
Asset management
Reputation
Financial risk
Creation of wealth
Investment in the firm's future
Class Size Options
Play Against Classmates
Because students compete against their classmates, all teams advance through the game in sync. The friendly rivalry creates a stimulating and engaging experience.
Ideal for small to medium classes of MBA/EMBAs, advanced undergraduates.
Teams of 4-5 students work well. Playing in teams cultivates soft skills such as leadership and communication.
Play Against the Computer
Teams compete against the computer and progress at their own pace, which is great for classes needing low overhead.
Available for introductory and intermediate level simulations, not International Corporate Management.
If you need to use this format, check out Strategic Management.
Different Scenario
International Corporate Management – Bikes can be expanded with different scenarios. Interested in adding an operations and supply chain element to your course? Try our most advanced simulation, International Corporate Management with Outsourcing.
Engaging Storyline
Challenge your students to develop a new, niche market using an advanced 3D printing technology to build carbon fiber bike frames. The new bikes are strong, lightweight, and can be custom tailored for each rider. Bikes can be built to demand, eliminating most of the inventory that would otherwise be held, and reducing distribution costs. The new bikes promise to create a brand new market opportunity. Will your students reshape the bike industry?
Why Choose Marketplace?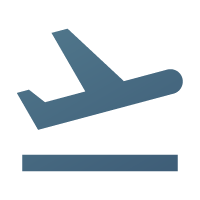 Turnkey Solution
Comprehensive tools to setup, monitor, and grade. Student work is self-guided with built-in instruction based upon a sound teaching methodology refined over 30 years.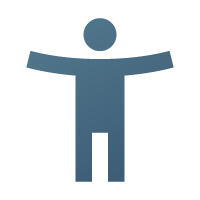 Easy to Access
Cloud-based, works on any common Internet browser and operating system. Meets the WCAG 2.0 AA accessibility requirements.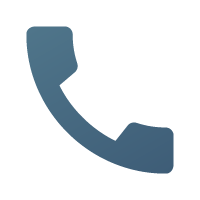 Support 7 Days a Week
Our responsive staff provide comprehensive support by phone, email, or web-conferencing to ensure that you and your students get the most out of Marketplace.