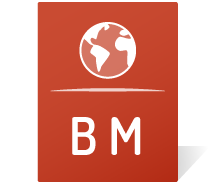 EDUCATIONAL GAMES FOR BUSINESS
Business Management
Explore cross-functional management, including our most advanced marketing module.
The Business Management simulation exposes the participant to all the aspects of business in order to break down the silo mentality. An advanced marketing module and focus on cross-functional collaboration sets this game apart from all other management simulations.
Students act as executive teams making realistic business decisions. Each decision round builds upon knowledge retained from the previous round. Learning content is presented at the exact moments when it is needed for decisions in order to increase retention and get students playing sooner.
Students learn to interpret market feedback, analyze competitors' moves, and make quick adjustments to their strategy. Marketplace Microsimulations available at critical points during the exercise cover select business concepts in more depth to ensure that students master the course material. Business Management is available with our new 3D-printed bike scenario.
Typical courses
Capstone, integrative business courses
Educational level / Class size
Ideal for small to medium classes of third or fourth year undergraduates
Decision rounds
8 decision rounds of 2.5-3 hours
Languages
English, Spanish, Portuguese, Polish
Engage Students with Modern Storyline
Advanced 3D printing technology has made it possible to print custom carbon fiber bikes. Students receive seed capital to develop this new, niche market. They'll build a production facility, open stores, hire workers, design brands and launch advertising campaigns. They'll also deal with demand projections, production scheduling and overtime. After a year in business, students get the chance to invest in R&D, launch improved products, and expand distribution and production capacity.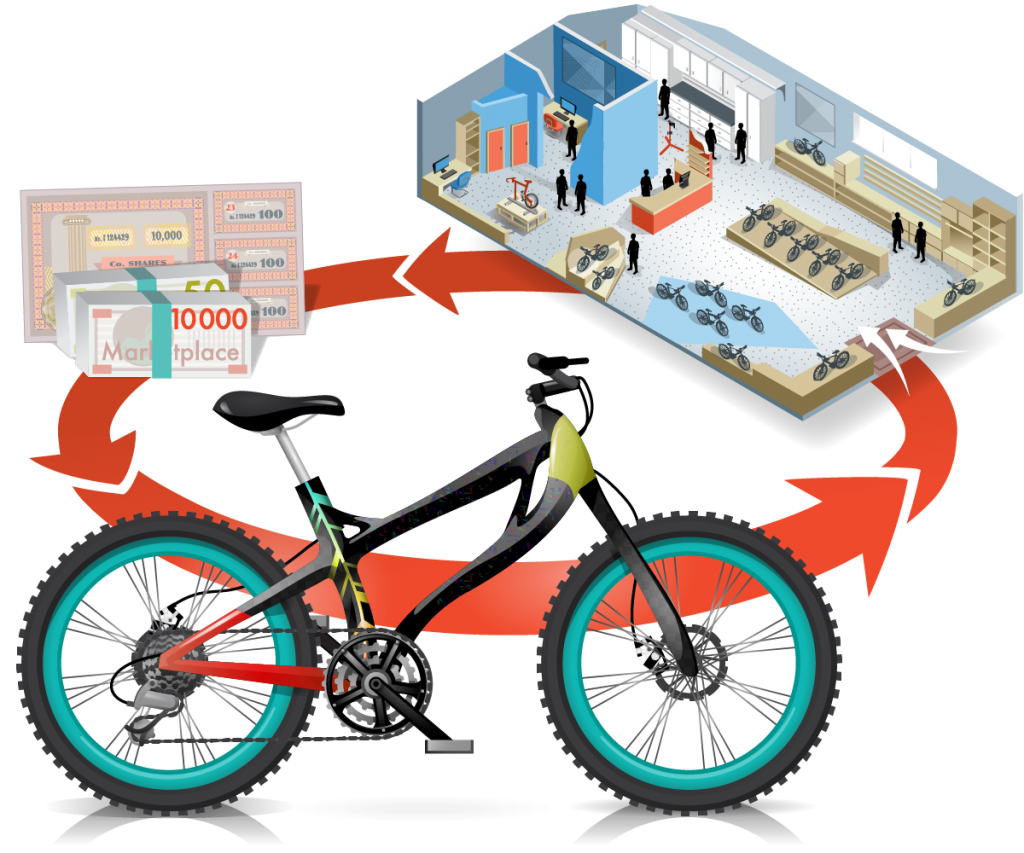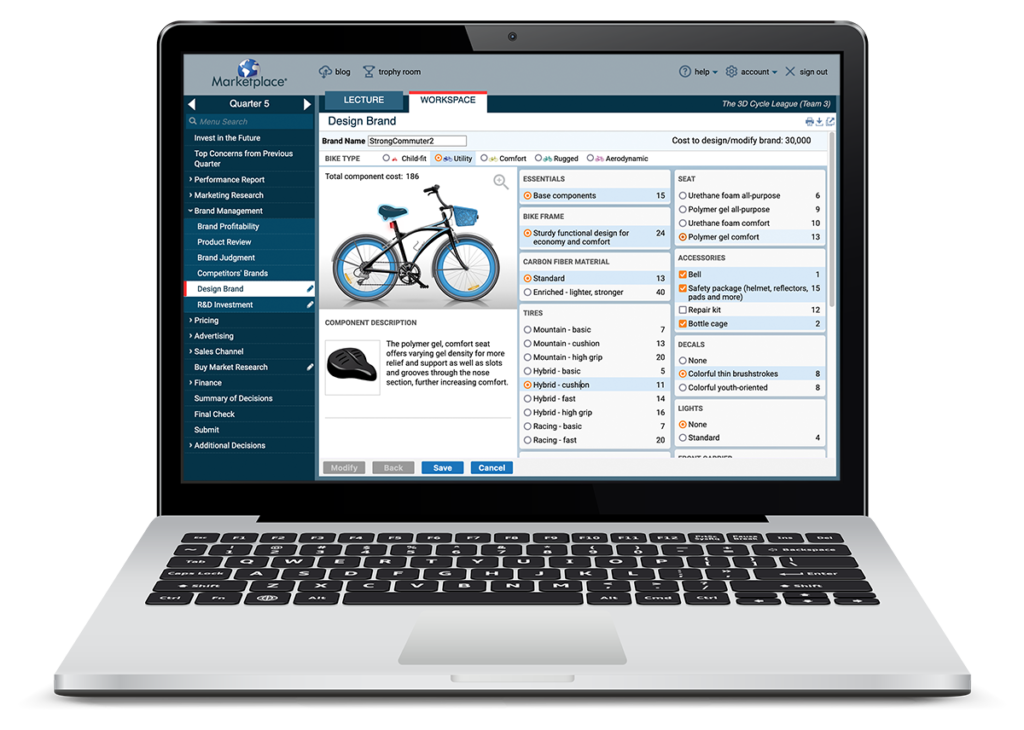 Built to integrate into management courses.
Bundled supporting materials will get you started quickly.
Live reports make it easy to monitor student performance.
Automated coaching assistant analyzes student decisions and generates discussion points you can use to coach.
Academically rigorous grading is automated with optional assessments to utilize.
Master the Tools of Management
Marketing
Master strategic marketing by crafting targeted messages, placing advertisements, and experimenting with online strategies.
Lean Production
Use 3D printing to enable just-in-time manufacturing. Develop production plans to meet projected demand and minimize costs and lost sales.
Financial Management
Use basic financial statements, profitability reports, and financial ratios to manage operations. Project finances and manage debt and equity.
Profitability Analysis
Manage resources based upon ROI, projected sales, and profitability reports.
Product Development
Analyze detailed market data, then create bicycles for the targeted segments from a comprehensive set of components. Invest in R&D to gain a competitive edge.
Sales Channel
Manage a sales strategy with brick-and-mortar and internet sales channels based on market potential and available resources. Hire and train sales staff to develop demand.
Business Negotiations
Explore technology licensing to form strategic alliances.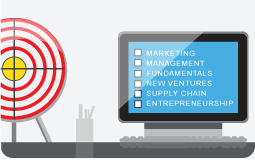 Target Courses
Marketing Management, New Ventures, Capstone Marketing and Capstone business courses.
Time Frame
8 decision rounds, with each round taking 2½ to 3 hours per student.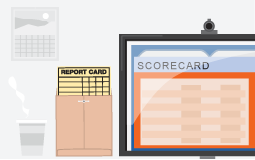 Grading
Grading is based on the balanced scorecard that measures profitability, customer satisfaction, market share in the targeted market segments, preparedness for the future and wealth.
---
Play Options
Your students can compete against their peers.